HYMUSIC
Piano Academy
Location: Vancouver, British Columbia
Grant: Boost Your Business Technology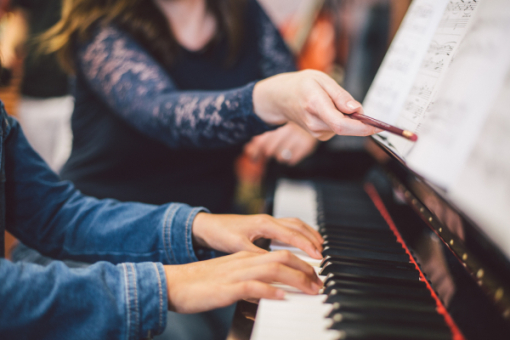 "The journey with the Digital Adoption Program was illuminating. We found an advisor whose expertise resonated with our vision for HYMUSIC. Their insights unearthed aspects we hadn't previously considered, guiding us towards a harmonious digital integration that mirrors the essence of our academy"
– Yiming Huan, founder and CEO
Striking the Right Chord in Piano Education.
Established by Steinway Young Artist, Ms. Yiming Huan, Hymusic is a leading piano institution in Vancouver and a distinguished Steinway-Select School. With a majority of students achieving first-class honors in RCM exams and consistent Top 3 Rankings in CMC competitions, the academy propels students to esteemed Ivy League schools.
The Challenge.
Streamlining Operations for Optimal Student Experience.
HYMUSIC Academy, while excelling in its musical education, acknowledges the pressing need to enhance its digital infrastructure. As the academy grows, there's a push for an advanced scheduling system and a comprehensive CRM software to centralize communication and streamline management of students.
Results from their Digital Adoption Plan.
✓
CRM Improvement
Seamless management of student profiles for better service delivery
✓
Optimized Scheduling
Tailored schedules for students, teachers, and performances
✓
Effective Marketing
Highlighting prominent members, boosting visibility and engagement